The Biscuiterie Latour is a family business that we have been running for almost 20 years. It is located in the Ardennes, in Givet.
Our team currently consists of 6 passionate people.
Our company has been in existence since 2003.
Our organic range was launched in 2010 with great success.
We are very proud to have been awarded IFS certification in 2020 for the first time.
We continue to develop our tooling on an ongoing basis in order to remain at the cutting edge.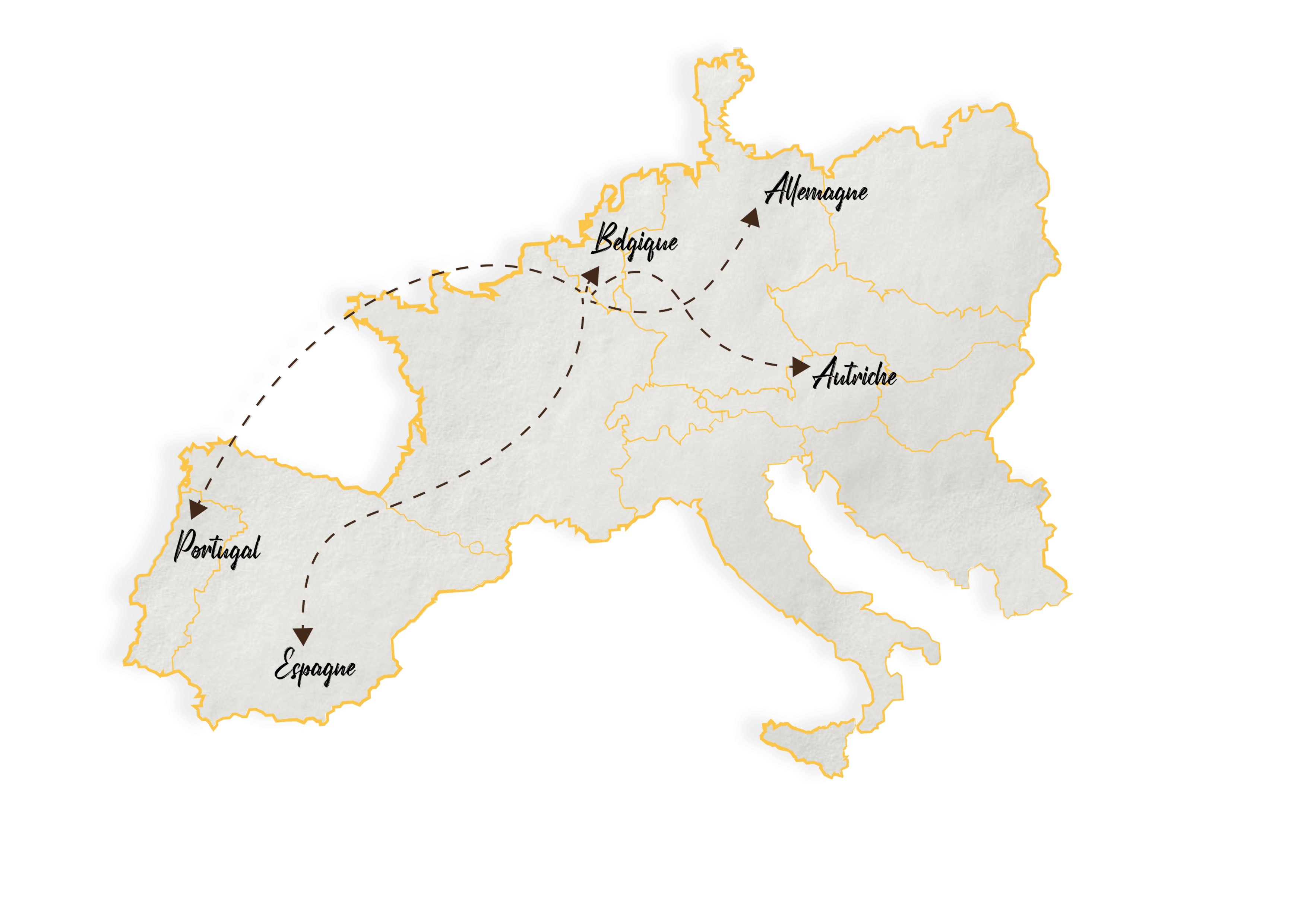 We already export to several European countries
The head office of the Latour biscuit factory is located in Givet, France and we export our products to several countries.
Nous produisons chaque commande à la demande, ce qui nous permet de garantir une fraîcheur absolue à nos gaufres. 
Opportunities don't happen, you create them
Nous sélectionnons nos ingrédients avec soin pour vous fournir un produit savoureux et sain. Pas d'additif, pas de conservateur ni de colorant, pas d'huile de palme. QUE DU BON !
En 2020, nous obtenons la certification IFS. (certification de la sécurité alimentaire)
Nous rajeunissons notre logo et nous développons une gamme de boîtes qualitatives tout en restant abordables pour votre consommateur. Aspect artisanal et papier 100% recyclé.
In 2012, we decided to broaden our horizons by developing an organic recipe. This will enable us to meet the growing demand of our consumers. 
They have always trusted us.
We are happy to count on our trusted partners on a daily basis. We are also present in delicatessen in France and Belgium.